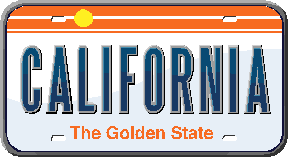 The Vineyard, Redding, Calfornia
On either side of the Sacramento River and in the shadow of Mt. Shasta in northern California, Redding is the site of The Vineyard, an intimate, gated 55+ community with attractive single family homes, a clubhouse, pretty grounds, two lakes, RV storage and mountain views.
The Villages Golf and Country Club, San Jose, California
San Jose is southeast of San Francisco and is the site of The Village Golf and Country Club, an established 55+ community with condos, villas, single family homes, two golf courses, an equestrian facility, 550 acres of open space and a wide choiceof groups and activities.
Sonoma is north of San Francisco in northern California and the site of Temelec, an established 55+ single family home community set amid vineyards and open space. Amenities include a dramatic clubhouse, a neighborhood garden, a swimming pool and more.
Retirees Enjoy Retirement Living in Established 55+ Community in Sunny Southern California
Friendly Valley, Santa Clarita, California
Santa Clarita is a Los Angeles exurb and the location of Friendly Valley, a 55+ community built across a 40 year span. Housing includes condos, town homes and single family homes. Residents enjoy two golf courses and pretty views.
In Southern California, San Diego County is the site of Rancho Bernardo and Seven Oaks, a large, established 55+ community with town homes, single family homes, mature landscaping and breathtaking views.
Oaks North, San Diego, California
San Diego is in southern California and is the location of Oaks North, a large, established 55+ community with single family homes, town homes, single family homes, a golf course and much more.
Fountain Grove Lodge, Santa Rosa, California
LBGT continuing care community with 100% refundable entrance fee
Smith Ranch Homes, San Rafael, California
Upscale Condominium Development in Marin County, California Offers Security, Beautiful Surroundings and an On Site Wellness Program
On the Southern California coast, Huntington Beach is a classic beach town and the site of Huntington Landmark, a large, gated 55+ community with town homes, condominiums, two resort-style swimming pools, tennis courts, a putting green and a park-like setting. It is also just a mile from the beach.
Sun Lakes Country Club, Banning, California
Situated between Los Angeles and Palm Springs, Sun Lakes Country Club is a 55+ community with single family homes, town homes, condominiums, two golf courses, three clubhouses and plenty of sunshine.
Sunrise Terrace, Arroyo Grande, California
Arroyo Grande is just inland from California's scenic central coast and is the setting form Sunrise Terrace, a low key 55+ community with manufactured homes, a dog park, ocean views and nearly perfect weather.
Rossmoor, Walnut Creek, California
Rossmoor is a gated Northern California 55+ community with five clubhouses, two golf courses, wooded grounds and a wide range of home styles.
Rancho Carlsbad, Carlsbad, California
Carlsbad is a classic California seaside beach town and the setting for Rancho Carlsbad, an established, gated 55+ manufactured home community with two clubhouses, a dog park, RV storage, mature landscaping and more.
Riverside Meadows, Riverside, California
Outside of Phoenix in southern Arizona, Buckeye is the location of Sundance, a 45+ community with single family homes, a golf course, a large recreation center, mountain views and more.
California
California has the most population of any state in the U.S., and with 39,000,000 people, it is the sixth largest economy in the world.
Because it is so long, the climate varies greatly. Everything from deserts, forests and snow covered mountains to the world famous moderate temperatures of Southern California is here. Record temperatures have included a low of minus 35 degrees and a high of 134 degrees.
A string of missions runs the length of California, and they were placed within a day's walking distance of each other starting in 1769. Juan Cabrillo first sighted California in 1542 and he inspired these missions. A few of the most famous ones are San Juan Capistrano (the swallows return every year at the same time), and San Diego (the very first one).
A few of California's natural resources include petroleum, cement, timber and natural gas. Industries are manufacturing (machinery, transportation equipment, electronics), aerospace and defense, biotechnology, and tourism. Of course, Hollywood and Disneyland are known around the world. Other famous attractions are Yosemite National Park, the Golden Gate Bridge (San Francisco), Point Reyes National Seashore, Sequoia National Park and San Simeon State Park (Hearst Castle).
The lowest point in the U.S. is California's Death Valley at 282 feet below sea level, and the highest point in the Lower 48 is its Mt. Whitney at 14,491 feet above sea level. Outside of Hawaii and Alaska, the state's Lassen Peak is one of the two active volcanoes in the U.S. It last erupted in 1917.
More immigrants settle down in California than any other state.
---