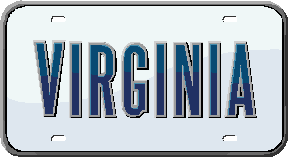 Colonial Heritage, Williamsburg, Virginia

Williamsburg is a lovely town in southeastern Virginia and is the site of Colonial Heritage, a 55+ community with single family homes, a large clubhouse, a golf course, an athletic center, swimming pools, tennis courts and more.

Ford's Colony, Williamsburg, Virginia

Historic Williamsburg is in southeastern VA and is the site of Ford's Colony, a large, elegant single family home, town home and condo community.

Lake Caroline, Ruther Glen, Virginia

Lake Caroline, a Gated Lakeside Community, Boasts a Lush Setting and Single Family Homes

Trilogy at Lake Frederick, Lake Frederick, Virginia

Northern Virginia Active Adult Development Combines Resort-Style Amenities with Neighborly Ambiance

Suffield Meadows, Warrenton, Virginia

In pretty northern Virginia, historic Warrenton is surrounded by farmland and horse farms and is the site of Suffield Meadows, a gated 55+ community with a variety of housing, a clubhouse, gardens and more.

State of Virginia

In northern Virginia, Ashburn is the location of Potomac Green, a gated 55+ community with condos, town homes, single family homes, a large clubhouse and more.

Jamestown was founded in 1607, and slavery was introduced there in 1619. Both the American Revolution and the Civil War surrender sites were in Virginia. Eight US presidents were born in this state and its nickname is the Mother of Presidents.

A third of the jobs in Virginia are in the service industry and it brings in as much income as retail and manufacturing industries combined. Computer and data processing business services are the largest part of the service industry. There are plenty of manufacturing industries in Virginia, and they include electronic equipment, transportation equipment, food processing, textiles, apparel, chemicals, wood products, lumber, and furniture. Virginia is in the top 10 for agricultural products, and it grows tobacco, tomatoes, apples, peanuts, summer potatoes, snap beans, sweet potatoes, and turkeys. There is a large dairy industry here as well.

The state is in the top 10 of coal producers in the US and 70% of Virginia's mineral income is this fuel. Lime, gravel and sand, crushed stone, and kyanite are also mined here. There are many points of interest in Virginia, and a few include the home of George Washington, Thomas Jefferson, Richmond, and Williamsburg - which is a restored colonial town. An 18 mile-long bridge and tunnel called the Chesapeake Bay Bridge-Tunnel connects Norfolk with Cape Charles. Other must-sees in Virginia include the Booker T. Washington birthplace, Arlington House, and the Blue Ridge National. Parkway.
---